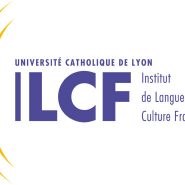 L'Institut de Langue et de Culture Françaises, part of the Catholic University of Lyon, based in the very center of the city, organizes intensive classes during the summer.
Those classes, dedicated to international students take place in July, August and September.
Thanks to these programs, students have the possibility  to develop their knowledge of French but also to become acquainted with French culture through cultural activities and excursions.
The Institute, being also an official examination center for the DELF DALF exams, offer exam sessions during this period in July but also in August.
For more information, please visit the ILCF webpage www.ilcf.net