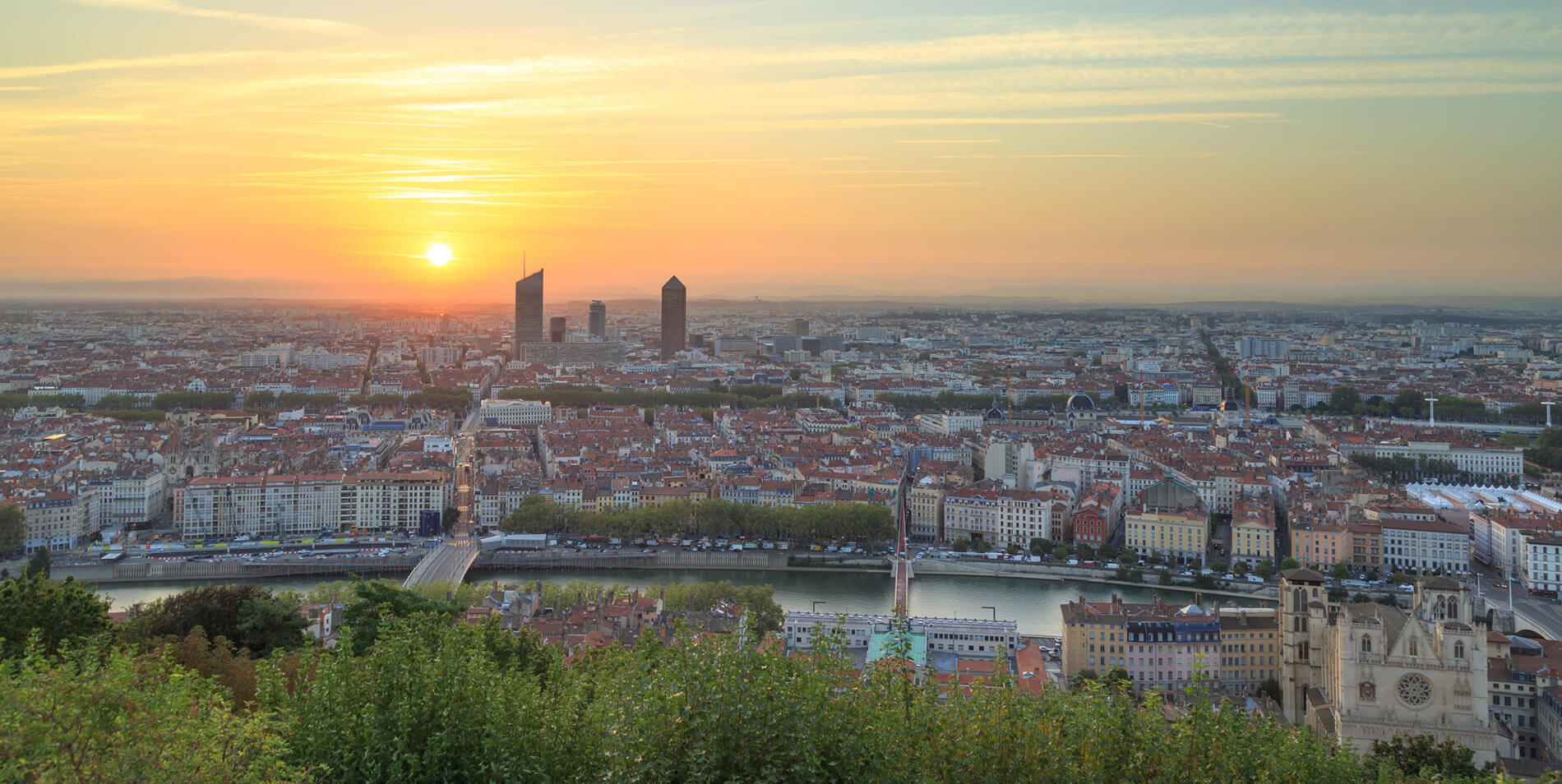 ILCF Lyon (Institute of French Language and Culture)
ILCF Lyon (Institute of French Language and Culture)
The Institute of French Language and Culture in Lyon (Lyon ILCF) welcomes you in the heart of Lyon for its famous french language classes for foreign students. 
You would like to learn French in Lyon  ?
Lyon is France's second largest city, a dynamic city, rich in history, ideally situated between the Alps and the Mediterranean Sea, two hours from Paris by TGV.
Our teachers are all graduates in FLE (French as a Foreign Language) and students come from all over the world to follow our French course.
The Institute of French Language and Culture in Lyon (Lyon ILCF) is a Lenguage Examination Center officially recognized by the Ministry of Education.
The schedule of French classes for foreign student adapts to each student according to his request (intensive French course, semiannual, monthly, summer schools etc. …)
Cultural activities and entertainments are offered and organized throughout the year (Lyon visits, conferences, etc…)
To know more...
 - Name of your Institute:
Institute of French Language and Culture, ILCF Lyon
Catholic University of Lyon 
- Where are your offices ?
Lyon, France
 - Where are you located in Lyon?
Our institute is located on Place Bellecour, in the center of the city of Lyon. 
- Tell us about your activities ?
ILCF offers French language courses for all levels in Lyon.
The courses are oriented towards the development of capacities for expression and understanding of oral and written  French.
ILCF offers different types of sessions :
•Intensive or semi-intensive (October to January or February to May) - 16 or 20 hours per week (208 or 260 h)
• Annual (October-May) - 16 or 20 hours per week (408 or 520 h)
• Monthly Intensive French Class (February or June) - 18 hours per week
• Monthly intensive summer Class (July, August and September) - 20 hours per week
 ILCF integrates training courses for DELF and DALF and is also an official examination center for the DELF, DALF, TCF, for the Chamber of Commerce and Industry of Paris.
- What is the typology of your students ?
Our Institute welcomes international students from all continents.
The fifty nationalities, regularly present creates a real dynamic. Students, Professionals, technicians, researchers, artists, everybody in ILCF share the same interest ....  French language .
Minimum age is 18 for courses during the academic year and 17 for summer courses. 
- How many students do you receive each year ?
About 950 students attend the annual training. Many of them are studying for one academic year, sometimes more.
- Do you have a special offer for companies ?
Our annual and semester courses are held on Mondays, Tuesdays, Thursdays and Fridays half a day.
Employees and individuals in mobility have the opportunity to combine work and classes.
- What are your strengths against competition ?
• A university Status
• The quality of our courses : teachers are all graduates in French as a Foreign Language;
• Quality label "ELF" since 2008
• a great tradition of hospitality and attention given to students;
• many services: housing, sports, library, cafeteria, free Internet access ...;
• Centrally located downtown  Lyon
 -  On which keywords do you appear on web search engines ?
 • French classes in Lyon,
• French Lyon
Practical Info

ILCF Lyon (Institute of French Language and Culture)