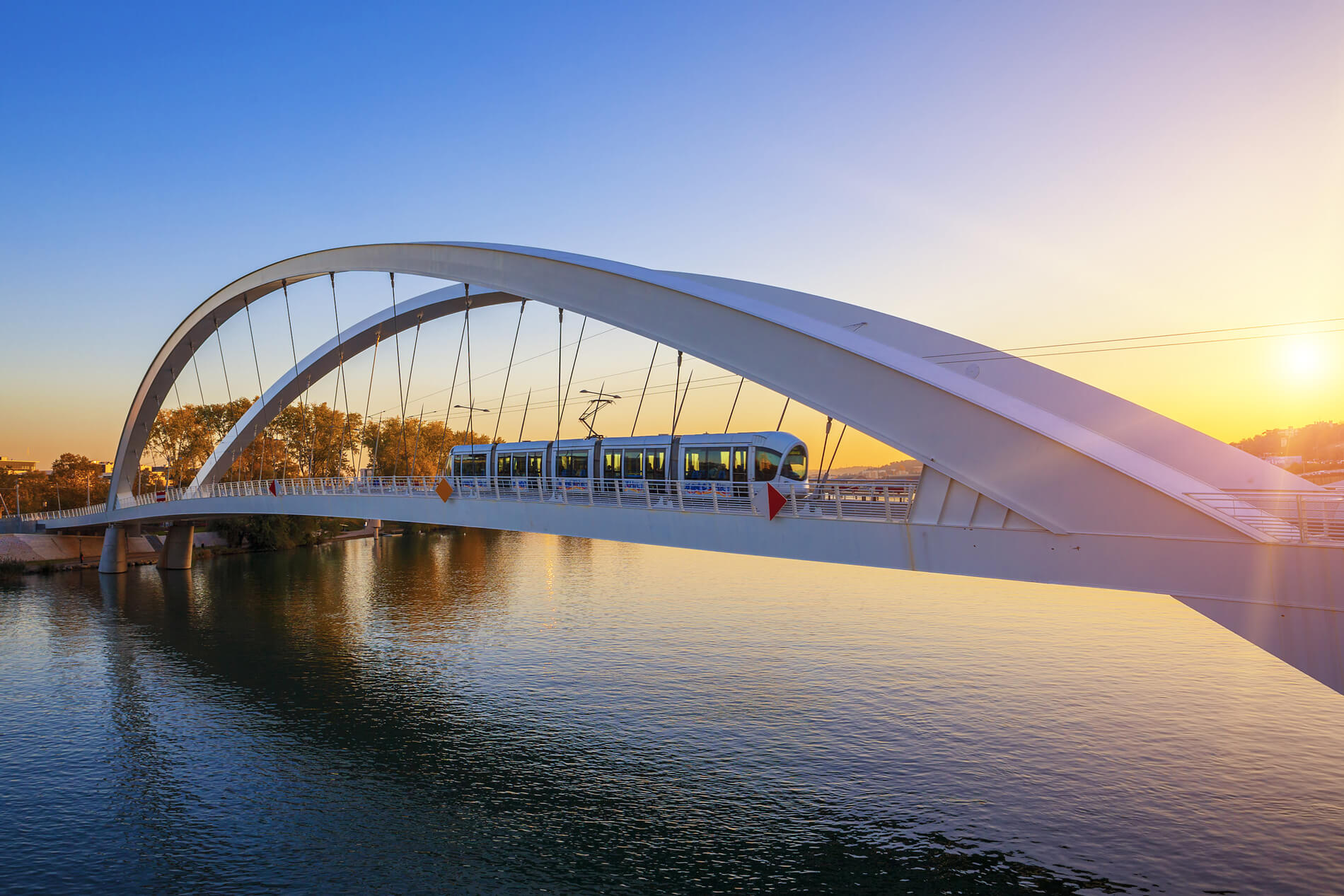 CEFAM, International Business School in Lyon
CEFAM, International Business School in Lyon
For the past 25 years, CEFAM's mission has been to prepare students for an international career in the world of business and management, using the educational model of the best American business schools, admired and copied throughout the world.
CEFAM was a pioneer in the implementation of an innovative pedagogical approach, centered on both the students and their professional and personal development plans, and the needs and expectations of today's companies.
CEFAM offers the best of the French "Grandes Ecoles" tradition with the excellence of prestigious American business schools, international reference.
CEFAM is a unique educational opportunity that takes students directly from high school graduation to an MBA degree and combines professional experience with study abroad. 
Dare to be different; stand out from the crowd,
BE CEFAM and ENJOY !
To know more...
Name of your Business School:
CEFAM: Centre d'Etudes Franco-Americain de Management
Location:
Lyon, France
Does your school exist exclusively in Lyon?
Yes, CEFAM is the only school of its kind in France and has existed in Lyon since it was founded in 1986.
Where is your school located in Lyon?
CEFAM is part of the René Cassin International Professional University, located in the 9th district of Lyon, only 5 minutes by subway from downtown Lyon.
Can you tell us a little bit about what you do?
CEFAM is a Business School, directly accessible after a high school degree (French or international), that offers both undergraduate and graduate degrees and whose academic organization is based on the American model.
All courses are taught in English from the very first year and students enjoy an academic program that includes both business courses like management, finance and marketing, and non-business courses like philosophy and American literature.
What type of students do you have?
Our students are made up of French Baccalaureate degree holders, students who attended French high schools abroad or international high schools, and foreign students who take classes at CEFAM for a semester or two within the context of our Study Abroad Program.
Our international student body is made up of young people who have already lived and studied abroad, and others who are eager to discover and experience an international lifestyle.
How many foreign students study at CEFAM each year?
Each year, the CEFAM student body is made up of approximately 40 different nationalities.
 How does CEFAM compare to other schools?
CEFAM is a unique school that is truly different from the others; some of its distinguishing features include :
100% of our students study in the United States and simultaneously obtain 2 degrees: a French degree certified by the French government, and an American degree from an AACSB accredited university
All the classes at CEFAM are taught in English, beginning the very 1st year
An international faculty, 80% American
International recognition of the academic program through both ECTS and American credits
Spending one degree-awarding year studying in the USA and an opportunity to acquire over 12 months international professional experience
Benefiting from lower French tuition costs and obtaining an accredited American degree after spending only 1 year in the United States.
What is CEFAM's admission process?
For the undergraduate program: a school specific entrance exam, organized monthly (upcoming dates can be found at www.cefam.fr)
For the graduate program: application and interview
What are the job opportunities for your graduates?
Our graduates typically work in one of three fields: finance, management, or marketing.
Their dual degree ensures international recognition and allows students to choose the country in which they want to work.
Are you degrees accredited?
The CEFAM program allows students to obtain degrees from 2 international business schools simultaneously and to benefit from AACSB (international accrediting body) accreditation, the highest recognition possible for business programs.
European visibility is also maintained through CEFAM's ERASMUS university charter.
French government certification ensures professional recognition of the CEFAM degree. According to the academic levels defined by the National French Educational System, a level II degree is equivalent to the Master's level and is also accessible through the French Professional Recognition of Experience (VAE) system.
What key words do search engines associate with your school ?
International Business School, BBA, MBA, Study in the United States, School of Management
What information can we find on your website?
You can find information about our programs, our partner universities, financing options, dates of upcoming entrance exams and open-houses, internships, and downloadable versions of all our materials.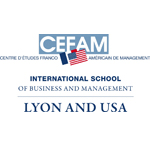 Practical informations
CEFAM, International Business School in Lyon