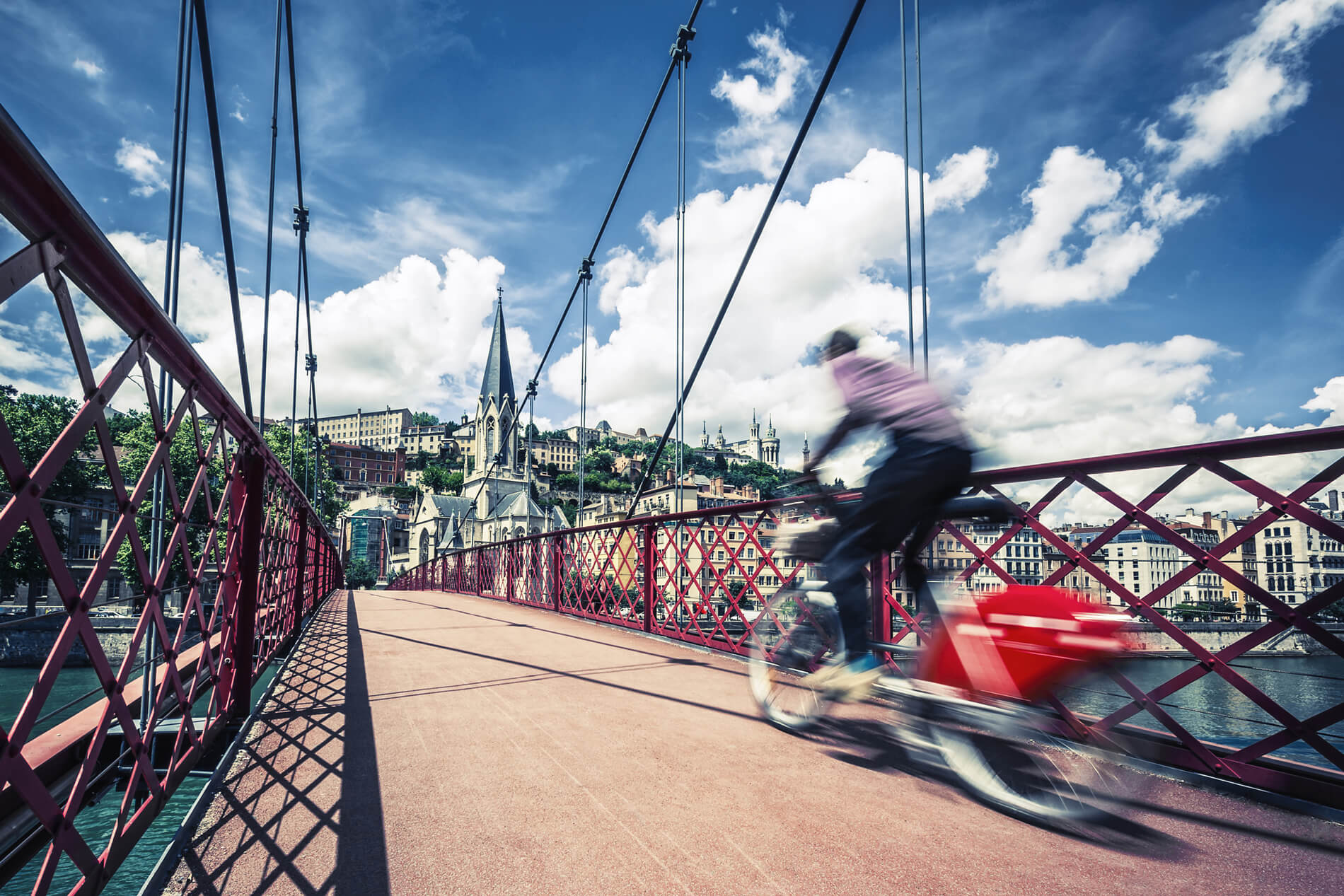 SEJOURS FRANCE FAMILLE, homestay Lyon and Paris
SEJOURS FRANCE FAMILLE, homestay Lyon and Paris
SEJOURS FRANCE FAMILLE provides foreign students with family accommodation. 
It can range from simple accommodation to full board with a French family.
Our job is to advise the foreign student and to help him find the best formula for his stay  according to his nationality, age, experience and purpose of his stay in France.
Our trips are aimed primarily at students, but we also welcome juniors and seniors.
We work mainly in Paris and Lyon.
To know more...
What is the name of your company ?
Séjours France Famille.
Where do you work ?
Mainly dowtown Lyon and  Paris.
Introduce to us your activities ?
Séjours France Famille offices are located in Versailles. Our Company is 20 years old.
What do you do?
We provide homestay for foreign students, various forms ranging from simple accommodation to full integration with the family.
Our trips are aimed primarily at students, but we also welcome juniors and seniors.
What services do you offer to foreign students coming to France ?
We offer them accommodation in a French family. These families have been carefully selected.
We offert them opportunity to follow French classes for foreign students (FLE French as a Foreign Language).
We work with individuals and groups.
There is a delegate of Séjours France Famille in each City where we work.
What advice would you give to prospective students who wish to travel to France ?
It is important that they know that the success of their stay depends largely on the choice of accommodation. We are aware that this choice is not always easy since more and more young people are accustomed to a certain independence. Nevertheless, the fact to live with a French Family will allow the students to major progress in French language and  understand better French life and French culture.
It is also the best way to meet French people.
Are your students "paying guests" ?
Yes, they pay a service. It is not trade.
What are the qualifications for being a good host family for a foreign student?
A good host family is above all a welcoming family. Being hospitable means being willing to give of his time, his space and his heart to another person.
Ensure that the student feels good and make every effort to make him feel at ease.
The material aspect is also an important part in the selection of our families (nice home, nice room)
What are your strengths against competition?
The QUALITY of our host families, and the desire to respond more closely to the demand of our foreign students.
The speed in placement, this service is only possible because we have a large panel of families.
The variety of our formulas.
Welcoming all ages from 14 years.
Investment management for individuals and groups.
Control of our services through a quality-assessment completed by the end of the stay by the student
What are your keywords on the internet ?
French host family in Lyon and Paris, host-fee, room in  Lyon and Paris, lodging, accommodation, bed and Breakfast in Lyon and Paris, full board, half board, School groups Lyon and Paris, individuals.
What information can we find it on your website?
Our site is designed for foreign students only.
They find all the necessary information on their homestay in Paris or Lyon or elsewhere in France.
Do you have a contact in Lyon?
Our delegate in Lyon is Sophie Dord, director of  Lyon Expat Services. She deals with expatriates and foreign exchange students in Lyon  helping them settling in.
Practical informations
SEJOURS FRANCE FAMILLE, homestay Lyon and Paris